Hinduja Group, through its various companies, owns valuable Land Banks (FDI / Non FDI Compliant) across key cities in India with following business objectives:
Aggregate Hinduja Group's real estate assets under Hinduja Realty Ventures Limited (HRVL) - the flagship real estate development arm of the Group
Unlock value of these assets through Integrated Development
Design and Develop these assets to Maximize Returns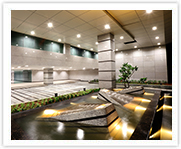 HRVL has adopted a safe sustainable business model by undertaking development on a valuable land bank owned by the Hinduja Group, thereby unlocking the value of these assets through integrated development. Design and Development of these assets will enable a holistic approach to the space creation.
At present, landowners are Hinduja Group Companies with unencumbered, clear titled land parcels. HRVL shall undertake projects on Joint Development basis and landowner shall receive pre-agreed share of Completed Built-up Property / Sales Revenue.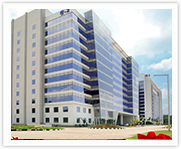 In its first phase of business expansion HRVL will be focusing on Hinduja Group's portfolio of FDI compliant properties, in Bangalore and Hyderabad. Subsequently, it intends to acquire new assets/plots /sites from third parties for development.
All HRVL developments shall be undertaken through reputed Master Planners, Engineering Consultants and EPC contractors for efficient and timely delivery of the projects.
HRVL's Business Strategies are :

Leverage Hinduja Group's Brand Image
Value Addition � Mixed Use Integrated Development
Economies of Scale � Aggressive Control Over Costs
Build Steady Annuity Income Through Rental/Lease
Optimum Mix � Outright Sale and Leasing
High Quality Land Bank Available

Project Offices
Bangalore
"ecopolis" International Airport Road
Near Baglur Cross
Yelahanka
Bangalore - 560063
Karnataka, India
Phone : +91 70900 00240
Website: www.hindujarealty.in/ecopolis
Corporate Office
Hinduja House
171, Dr. Annie Besant Road, Worli,
Mumbai - 400 018, India.
Phone : +91-22-24960707/ 61360407
Fax : +91-22-24960747
Enquiry